Langford's parkland areas are officially 35 acres bigger after Westhills Land Corporation dedicated a chunk to the city on Thursday (July 27).
The area is part of Westhills' rezoning requirement to dedicate 40 per cent of its land as parkland to Langford, totalling more than 200 acres. The donation brings Langford's total parkland acreage to over 2,300. Over the past year, several trails have been built, including the Wildcat trail, in part funded by a $150,000 grant from 4VI, a regional tourism organization.
"As a kid who grew up in the Victoria area, I spent a ton of my time riding at Hartland Dump and, to be honest, building jumps when we weren't allowed and trails where we weren't allowed. Seeing the development of Jordie Lunn and Gravity Zone, I couldn't help but reflect on my drive here how lucky south Vancouver Islands residents are to have a truly first-class facility in their backyard," said Calum Matthews, vice-president at 4VI.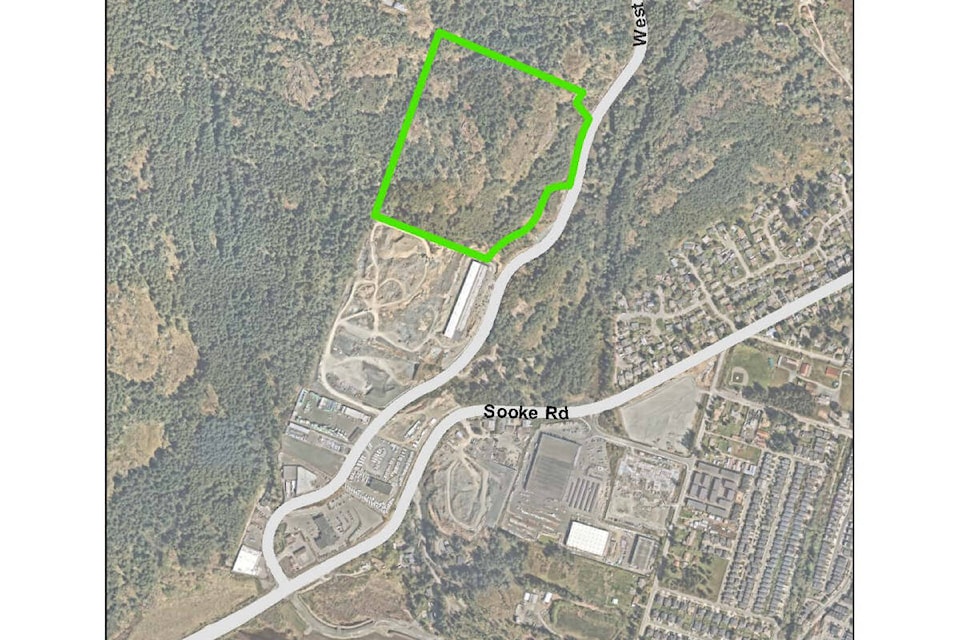 "I think that today we can certainly claim our spot as Canada's best four-season mountain biking."
The land has been added to the Gravity Zone and Nature Trails and Jordie Lunn Bike Park, which has 12 completed trails and more coming in the near future.
As well as recreational value, the land borders the Mount Wells Regional Park, and Langford Mayor Scott Goodmanson touted the area's distinct ecosystems, which feature Douglas fir, arbutus and Garry oak trees.
ALSO READ: 'A shared thing': Langford green thumb starts plant exchange stand