González joins the roster following the team's 2-2 tie game against York9 FC.
The Latest
Feds plan could pit at least two of the three potential bidders on the projects against each other
Snapchat is the latest gender-swap filter to get worldwide traction, but is it more harmful than fun?
Impress TV
Going Camping? Get the greatest gear at Canadian Tire!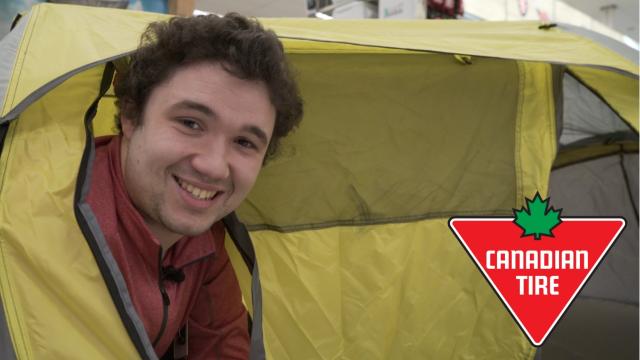 sponsoredMore videos
Kelset elementary students the final group to release salmon with Pen Streams and Sidney Anglers
The IG Wealth Management Walk for Alzheimer's returns on May 3, 2020
Cornelius volleys home late goal for Vancouver
Goal No. 181 came in her 281st appearance for Canada
Robert F. Smith made the announcement to an all-male historically black college in Atlanta
Unsafe handling, chilling, cooking and cleaning procedures in the home contribute to many infections
Opinion
Turns out dear old China wasn't doing such a great job
Horse-drawn carriage companies are again getting a rough ride in the City of Victoria.
Coun. Ben Isitt has brought forward a motion to "develop regulations to phase out commercial horse-drawn carriage operations on city streets by 2023, providing adequate notice to operators, employees and members of the public."
READ MORE: Victoria city councillor proposes to phase out horse-drawn carriages
The motion brought a swift reaction from the operators of Tally-Ho and Victoria Carriage Tours.
"Our services are about providing the public an opportunity to interact with and learn about our amazing horses, slow down and experience life at an easy pace, and remember our historical roots," reads a joint statement from the companies.
The motion also suggests that council encourage industry workers to consider the feasibility of "e-carriages" in lieu of horses.
"There's certainly something quaint about horse-drawn transportation, but I think it's ill suited to a 21st century city where we're only seeing more and more traffic and congestion," Isitt said.
The carriages have been a contentious topic for years, with a spur in push back prompted in 2018 by a viral video that showed working horses struggling to get up after taking a tumble near Ogden Point.
READ MORE: Horse-drawn carriage, trolley tour company facing backlash over Ogden Point incident
Take our poll and let us know what you think.
Kim XO, helps to keep you looking good on Fashion Fridays on the Black Press Media Network
Dairy free product is a delicious ingredient