MEETING: Public Engagement Opportunity
DATE and TIME: Friday, August 25th, 2023, 6:30-8:30 pm
PLACE: City Hall, 3300 Wishart Road, Colwood BC
Colwood staff would like to invite you to provide your input on a vision for the North Latoria Corridor Area
PURPOSE: The City of Colwood is developing a vision for the North Latoria Corridor Area, which consists of the properties shown in the map on the right and described below. This process places a strong emphasis on public engagement and aims to bring community members together to define a shared vision that considers key elements that they would like to see reflected in the area in the future.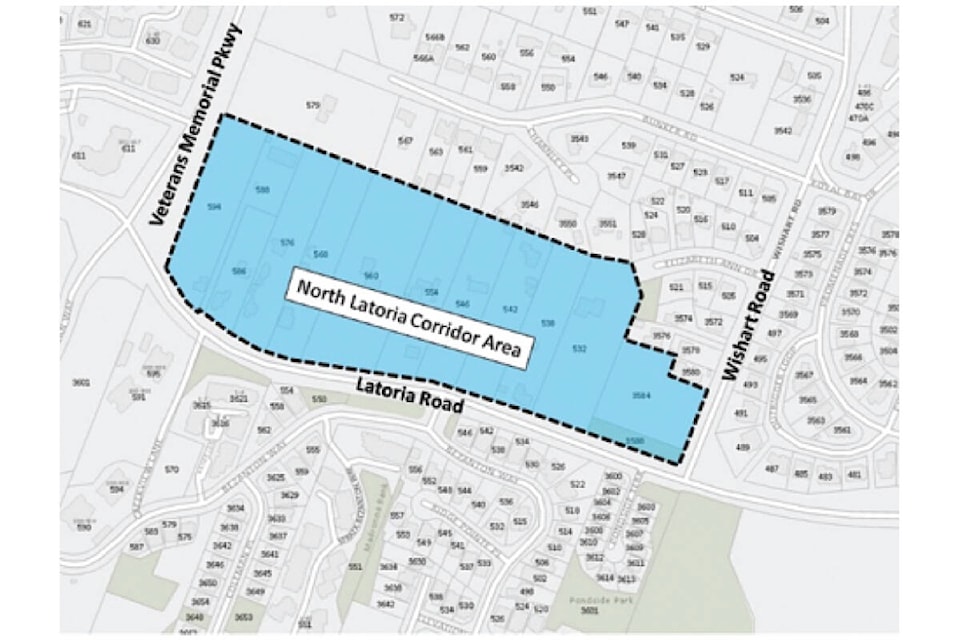 SUBJECT PROPERTY: This visioning exercise applies to the lands shown in the map on the right, and includes:
594 Latoria Road | 588 Latoria Road | 586 Latoria Road
576 Latoria Road | 568 Latoria Road | 560 Latoria Road
554 Latoria Road | 546 Latoria Road | 542 Latoria Road
538 Latoria Road | 532 Latoria Road | 3584 Wishart Road
LEARN MORE: Further information about the visioning process can be viewed at www.letstalkcolwood.ca/latoriavisioning beginning on August 21st, 2023.
We want to hear from you! WRITE TO US
In Person: Please join staff at one of the following community events to learn more and provide your input:
Music in the Park on Friday, August 25th @ 6:30 pm - Colwood City Hall, 3300 Wishart Road
Beach Food & Music on Saturday, September 2nd @ 5:00pm – Lagoon Beach, 3384 Ocean Blvd
NEED MORE INFORMATION?
Contact Development Services at (250) 478-5053 ext. 112 or planning@colwood.ca.