Welcome to Royal Bay, the ultimate seaside community for families! Nestled in the picturesque town of Colwood, Royal Bay offers the perfect blend of convenience and comfort. With the completion of The Commons Retail Village occurring in 2023, residents will be able to enjoy a wide range of amenities and services, including popular businesses like Quality Foods, Cascadia Liquor, Pure Pharmacy, and even a daycare, all within easy walking distance.
But that's not all, the community is also home to a local secondary school, a coffee shop, and easy beach access, making it the ideal place to raise a family. For those interested in making Royal Bay their home, it's not too late! Gablecraft's latest townhome development, The Coral, is now over 75% sold, so you'll want to act fast to claim one of these beautiful properties for yourself and your family.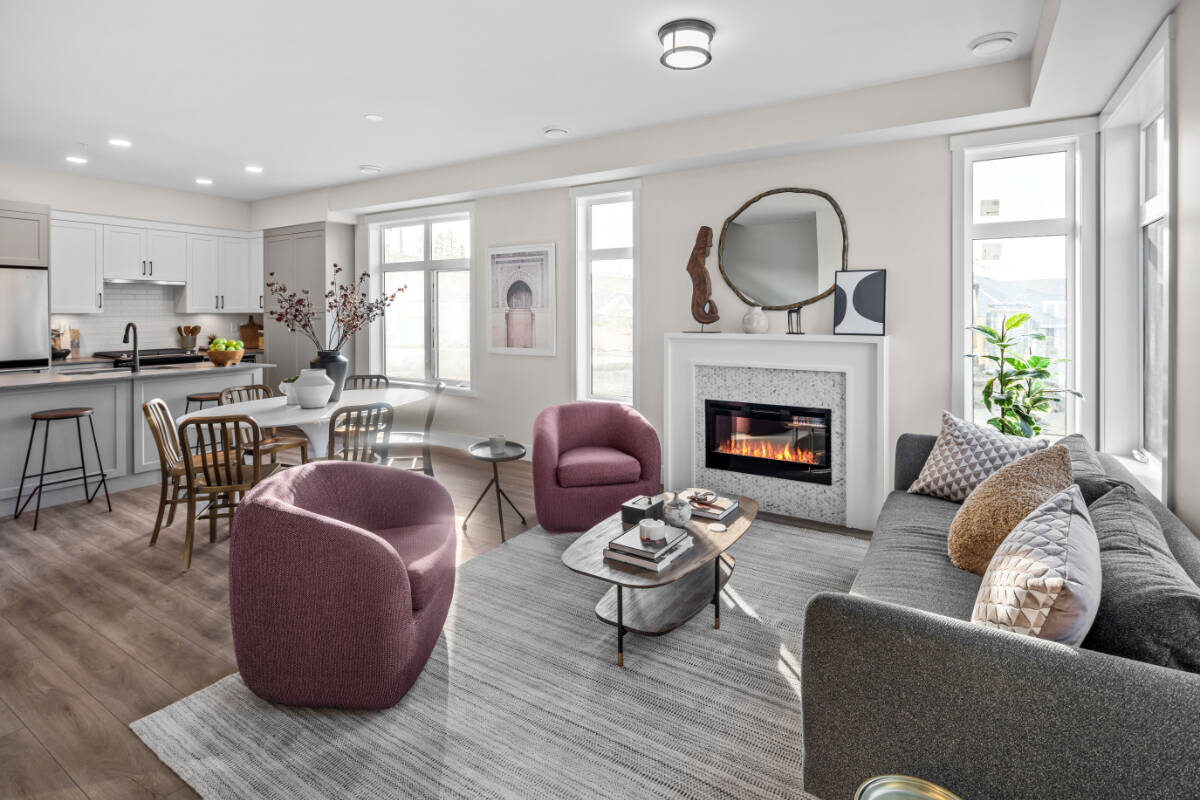 Tanya Zakkour, Area Sales Manager says, "We've been very busy since the start of 2023, as buyers see interest rates finally settling down. As a result, we're seeing a significant number of people coming into our HomeStore asking about our New Year Sales Event and our available inventory at The Coral and also our Single Family homes. It's certainly a wonderful opportunity to get into the popular Royal Bay community!"
Area Sales Manager, Brendan Wilkinson further adds, "GableCraft Homes has recently unveiled an incredible opportunity for potential buyers - the Guaranteed Price Protection Program." adding, "It's a game changer. This innovative program is designed to give you the peace of mind and confidence you need to make your dream home a reality. With this program, you can rest assured that if there are any base price reductions or promotional incentives introduced between your purchase date and closing date, GableCraft Homes will fully honour those values and deduct the difference from your purchase."
This means that you'll never have to worry about missing out on a great deal and the best part? The Coral and several GableCraft homes are expected to be completed this summer and early fall, so you can move into your new home in no time!
Learn more about Gablecraft Homes and The Coral here, or find them on Facebook and Instagram.
Are you ready to take the next step in your home buying journey? Don't miss this opportunity to make the vibrant community of Royal Bay your new home! Visit Gablecraft's HomeStore at 394 Tradewinds Ave or call Tanya Zakkour at 250-508-2270 or Brendan Wilkinson at 250-713-7770 to learn more and schedule a visit.