Before the pandemic, you could easily find someone who hadn't heard of Zoom. Today, Zoom is a household name. One month into the pandemic, the company had 300 million daily meeting participants, up from 10 million four months earlier.
Zoom has become a valuable tool for everyone from top executives to young children visiting with their grandparents who might be a world away. Even with restrictions lifted, Zoom continues in its popularity. With all this Zoom-time, it means looking at yourself — a lot!
"We have never looked at ourselves – and others – so much these past few years," says Meghan Trompetter, Registered Acupuncturist with Ashi Integrative Health in Langford. "With Zoom and other online gathering spaces, we look at ourselves on screen throughout the day. It is not how we look in real life and is an intense time for women and body image."
Early this year, Forbes Health released a report that found that among those who changed their views on their body image since the pandemic, two-thirds say they've grown more concerned about how they view themselves. Hospitals report more cases of eating disorders than ever before, and mental health is top of mind.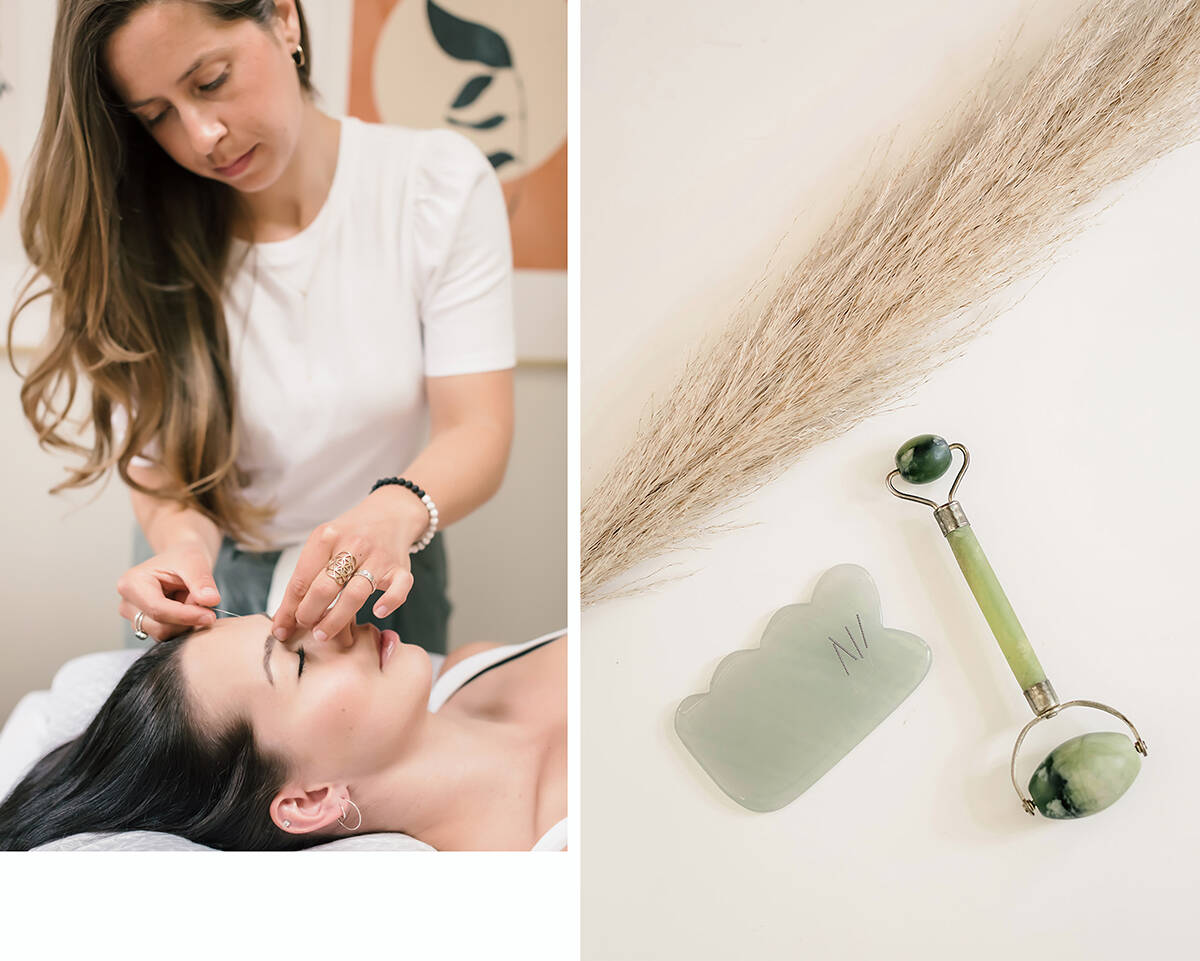 The Anti-Aging Market is a growing, multi-billion dollar industry. The Global market for anti-aging products went from $25 billion in 2016 to $37 billion in 2021. The main target is consumers between 35 and 55 years old – primarily women.
"The market is seeing new demand for baby botox, invasive remedies, and increased desire for anti-aging products. It is quite sad," says Meghan, who believes there is a more natural way to feel and look your best. By taking a holistic approach to beauty, Meghan can help women capture their beauty from the inside out.
Meghan has specialized training in Mei Zen Cosmetic Acupuncture, where she uses acupuncture to treat fine lines and wrinkles, sun damage, hyperpigmentation, scarring and more. This practice of acupuncture has been around for thousands of years, and is an ancient healing method used to help maintain beauty and health. In Chinese, the term Mei Zen means beautiful person.
"In addition to reducing the appearance of age spots and creating a healthier complexion and tone overall, cosmetic acupuncture can relieve many health concerns, as we're also using body points during the treatment" says Meghan. Health concerns may include reducing hot flashes, improving energy and mood, improving sleep quality, digestion, boosting immunity, fertility and managing stress.
The process of needling creates micro-traumas in the skin and stimulates collagen and elastin production. The skin responds by increasing blood flow and oxygen to the skin to promote healing to the treated areas.
"Your skin is the largest organ in your body and is the last organ of elimination. By working with the other organs of elimination and balancing our internal systems, we can create change. Treating the body with proper nutrition, supplementation if necessary, and giving the body what it needs, cosmetic acupuncture will help you look your best and feel your best," Meghan says. "it helps heal the whole body from the inside out."
Cosmetic Acupuncture gives your body something it can't refuse – relaxation and healing.
"It can allow you to find the best version of yourself, and we all need to be a little kinder to ourselves," says Meghan.
Ashi Integrative Health Inc. is home to a passionate team of licensed practitioners specializing in acupuncture, registered massage therapy, pelvic floor physiotherapy, and the Arbutus Midwives. "Ashi" is the point of most tenderness in Traditional Chinese Medicine and refers to the point of sensitivity or discomfort. Chosen for its responsive nature, this "point" can show up in the form of physical, mental, or emotional pain and is held in one's tissues and muscles. This pain or discomfort is cared for by multiple modalities at Ashi Integrative Health, which aims to help clients find ease and well-being.
Ashi Integrative Health can be found at Suite 112 2800 Bryn Maur Rd. in Langford.