Let your lantern light your path through Westhills.
Light Up the Hills returns to Langford on Saturday, Sept. 23 from 7 to 9:30 p.m.
The 7th annual event, hosted by West Shore Arts Council and Westhills, will take place at Belmont Secondary School and Westhills Park. Attendees can start at Belmont for a lantern workshop at 7 p.m., before following a route to Westhills Park and Playground.
Some of the groups that will be featured include the Victoria Conservatory of Music, The Rising Victoria Centre for Circus Arts, and the Ben Darwin Trio.
Pieces on display include Illuminus 2.6 by C&C Lightworks, Western Hills Luminous Grove by Joshua Schmidt, Aurora by Limbic Media, Nightshade Lightplay by Sarah Thiessen, Be Seen by Ro Walton, Uncertain Associations by Colton Hash, and balloon art by Kyle.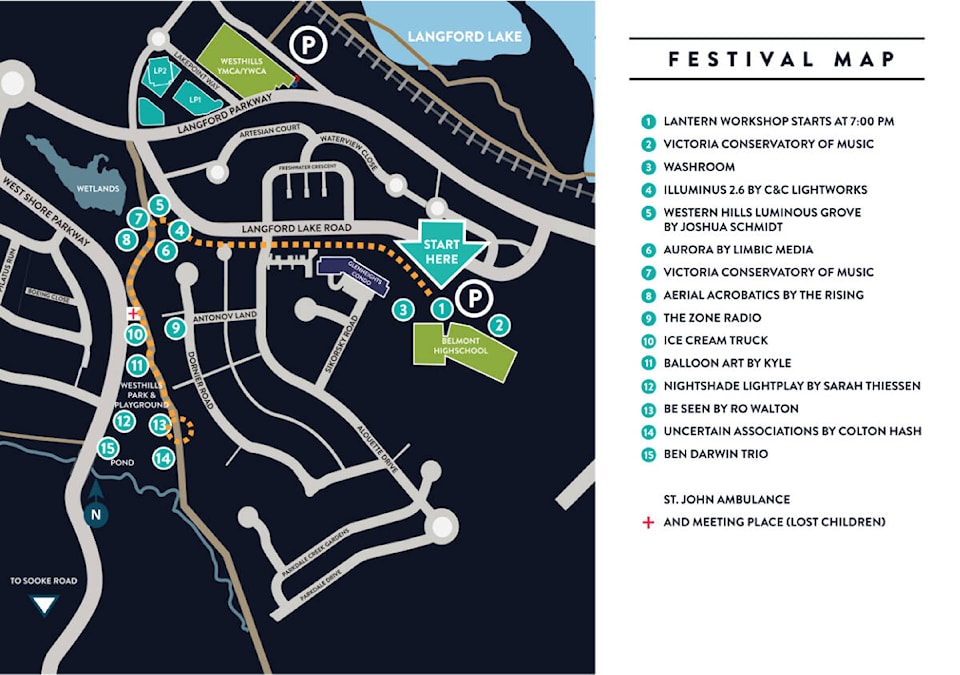 Learn more about the festival at westshorearts.org.
ALSO READ: Time to commit as Island hummingbirds hunker down for winter